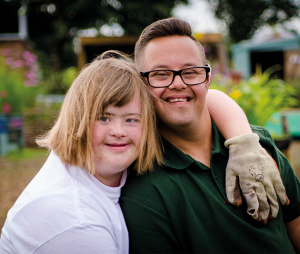 At Mudlarks allotments we aim to integrate people with learning difficulties and mental health issues into the community through gardening.  We offer horticultural training, therapy and work experience at the Mudlarks allotment site and in our gardening teams.
Our allotment gardeners have the opportunity to take part in all aspects of allotment gardening on their individual plot including planting, nurturing and harvesting fruit and vegetables.  Gardeners also undertake general allotment tasks in the communal areas - preparing the ground for planting, fencing, upkeep of allotment buildings, general carpentry, woodwork projects and craft activities.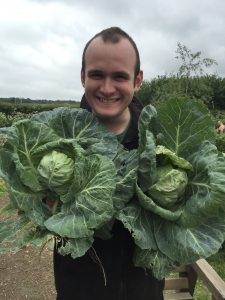 The Mudlarks Allotment is currently open Monday to Friday throughout the year, from 9.30am to 3.30pm. There are places for up to 20 gardeners each day which are allocated to people depending on availability and the support needs of each gardener.
If you are interested in being a Mudlarks gardener, simply email us or visit us at the Cromwell Road allotment site. Once you have contacted us we will arrange a taster session to assess your needs and to see if you enjoy coming to Mudlarks. If all goes well, then you may have to go on our waiting list, or we may have a place for you to start straight away.
If you are able to support us as a volunteer then we'll probably ask you to start straight away! There are opportunities for working on site, in the office or helping with fundraising.