Hoddesdon Round Table - Charity Pedalo Challenge
Hoddesdon Round Table have set themselves an amazing endurance challenge in aid of Mudlarks.
A crew of 4 will pedalo 128 miles along the River Thames all within 3 days!!
This amazing challenge starts on 24th June at Lechlade on Thames pedaling 128 miles finishing at Teddington Lock.
All funds raised from this challenge will be donated to Mudlarks, a local charity that supports adults with learning disabilities and mental health concerns
Scan here to make a donation: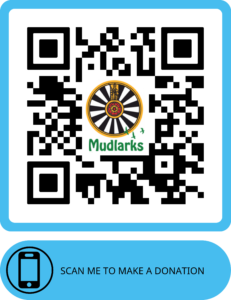 To keep up to date with the event follow Hoddesdon Round tables: facebook.com/HoddesdonRound/Tablefollow us on Facebook - facebook.com/HoddesdonRound/